WELCOME TO SCN LEADERSHIP BREAKFAST
(Formerly known as YPLG Leadership Breakfast)
Our mission is simple: sharing strategies for success. The SCN Leadership Group, originally called YPLG, was started by Misti Burmeister, Steve Dorfman, and Mali Phonpadith in 2007. Throughout the years, our group has been organically grown through referrals and currently includes and serves over 300 members. In November 2016, the SOAR Community Network became the primary organizer; taking the lead in continuing the mission. Thank you for sharing your strategies for success and staying with us. Welcome to the SCN Leadership Group.
The SCN Leadership Breakfast is held on the first Tuesday of every month (except on major holidays)
Sessions are highly interactive, facilitated discussions
Facilitators lead the group on a voluntary basis
Doors open at 7:00am and the facilitated discussion begins promptly at 7:30am (ends promptly at 8:45am)
There are no annual membership fees, only $25 registration fee which covers food, beverage and service charges (continental breakfast will be provided)
Sponsorships are available to promote your company to our 300+ members
Preview Upcoming Facilitators and Topics
Preview details about upcoming speakers and topics.  Learn more and register to attend.
UPCOMING SESSIONS
UPCOMING SESSION
December 5, 2017 :: Marissa Levin :: Mastering The 4 Pillars of Intentional Leadership
Leadership is one of the most rewarding aspects of our professional journey. It is also one of the most demanding. How can leaders master the daily and long-term challenges that accompany our commitment to moving ourselves, our employees, and our organizations to their next levels? There are 4 personal pillars that all leaders must strengthen to ensure we consistently show up in the most impactful ways possible:
· Health
· Higher Purpose
· Self-Discipline and Structure
· Self-Worth/Self-Awareness
In this collaborative and engaging program, participants will split into 4 groups to share experiences on how these pillars have strengthened them in times of challenging leadership, and how absence of these pillars have hindered them. They will collectively brainstorm ways to strengthen each pillar, and share their findings with the entire group. At the conclusion of the program, they will each receive a worksheet which includes action items for each pillar that they can work on daily. Only when we personally care for ourselves are we able to effectively lead others.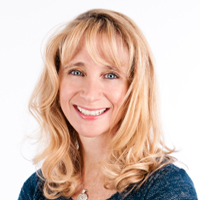 Meet Marissa Levin
A 25-year entrepreneur, speaker, & globally recognized growth strategist, Marissa's lifetime legacy mission is to educate, equip, & empower 100 million entrepreneurs & leaders with the skillsets and mindsets they need to reach their greatest potential. As CEO of Successful Culture, Marissa helps CEOs master the 3 most critical aspects of business growth: leadership development, strategy formulation & execution, and organizational culture assessment & improvement. She also helps CEOs select and implement highly effective advisory boards using her patented SCALE™ Model, which is an essential strategy for any business looking to grow exponentially. She is a Chapter Chair for Women's Presidents Organization (WPO). In this role, she facilitates groups of up to 20 women business owners with revenues ranging from $2 million to more than $150 million. She is also a Leadership Mindset columnist for Inc. Magazine.
She is the author of "My Company ROCKS!" Eight Secrets to a Growth-Driven Culture That Keeps Employees Happy & Engaged," which provides specific strategies on how to build a culture that fosters employee loyalty and engagement, and the author of the #1 best-selling book on advisory boards, "Built to SCALE: How Top Companies Create Breakthrough Growth Through Exceptional Advisory Boards". The book leads businesses owners through her patented SCALE™ Model to strategically select, compensate, associate, & leverage advisory boards for breakthrough growth.
Marissa Levin
CEO, Successful Culture
www.twitter.com/marissalevin
www.linkedin.com/in/marissalevin1
www.instagram.com/marissalevin1
ATTEND OUR NEXT SCN LEADERSHIP BREAKFAST
NOTE: PLEASE REGISTER IN ADVANCE TO ATTEND
Join us and let's share strategies for success. We look forward to seeing you at the next SCN Leadership Breakfast.
REGISTER TO ATTEND
As facilitator you define the topic, offer thoughts, facts, & observations about it, and tie it to the role of leadership. In the process, you create opportunities for interactive participation by the attendees in groups, as teams, or in some other grouping.
Interactive participation is an important element of the meeting's success – the attendees have a strong desire to share their experience and to learn from the others, as well as from you. If you are interested in facilitating a future session, please contact Mali or Victor at info@soarcommunitynetwork.com.
VIEW FACILITATOR GUIDELINES HERE:
Our special thanks to Renewed Living for being our sponsors this quarter.
The mission of Renewed Living, Inc.is to provide access to valuable information, technologies and programs that you can use to reverse the damages created by toxic environments and take control of your health. We aim to make it simple and fun.
Learn more about Elaine and Nevin's powerful journey and why they are on a mission to help everyone live their most extraordinary lives. http://renewedlivinginc.com/
Our special thanks to Empowered Women International for being our partner.
The mission of Empowered Women International is to unlock the potential of women in the Greater DC Metro area facing economic and social challenges—including immigrants, refugees, and American-born women.
We equip them with the training and support they need to become economically mobile, financially stable and socially engaged. Learn more about EWI's programs here: http://ewint.org/
---
---
TOWER CLUB TYSONS CORNER
8000 Towers Crescent Dr #1700, Vienna, VA 22182
Parking for the Tower Club is located in the Towers Crescent Retail Parking Garage.
Validated Hours & Rates are as follows:
2 hours or less: Free
2-3 hours: $2.00
3-4 hours: $4.00
Over 4 hours: $6.00
Please note: you must physically bring your parking ticket to the Club for validation.
For your convenience, there are payment terminals located throughout the garage. It is most efficient to pay for your parking before getting into your car and exiting the garage. There is also free first-come first-serve 2 hour parking located directly along the back of the building. Please note that the time limit is enforced.
Dress Code: Business
---
Your 3-month sponsorship investment is $300 and includes:
Your own tailored two-minute corporate spotlight at our monthly breakfast meetings for each month associated with your sponsorship
This is a unique opportunity for you (and/or your company representative) to address those in attendance before the facilitator begins.
Distribution of your company's marketing collateral for attendees at our monthly breakfast meetings for each month associated with your sponsorship.
Your company name, logo, and a link to your web site on all electronic invitations and correspondence for the months associated with your sponsorship commitment
Feel free to contact Mali Phonpadith or Victor Cora Nazario with any questions at info@soarcommunitynetwork.com.
---
IN CASE OF INCLEMENT WEATHER
We follow the lead of Fairfax County Public Schools.
If FCPS announces EITHER
1) a delay or;
2) a closing of their public schools
… our session will be rescheduled.
In that event, we'll send you further details as soon as we're able to make other arrangements.
Here's the link to check the verdict:
---